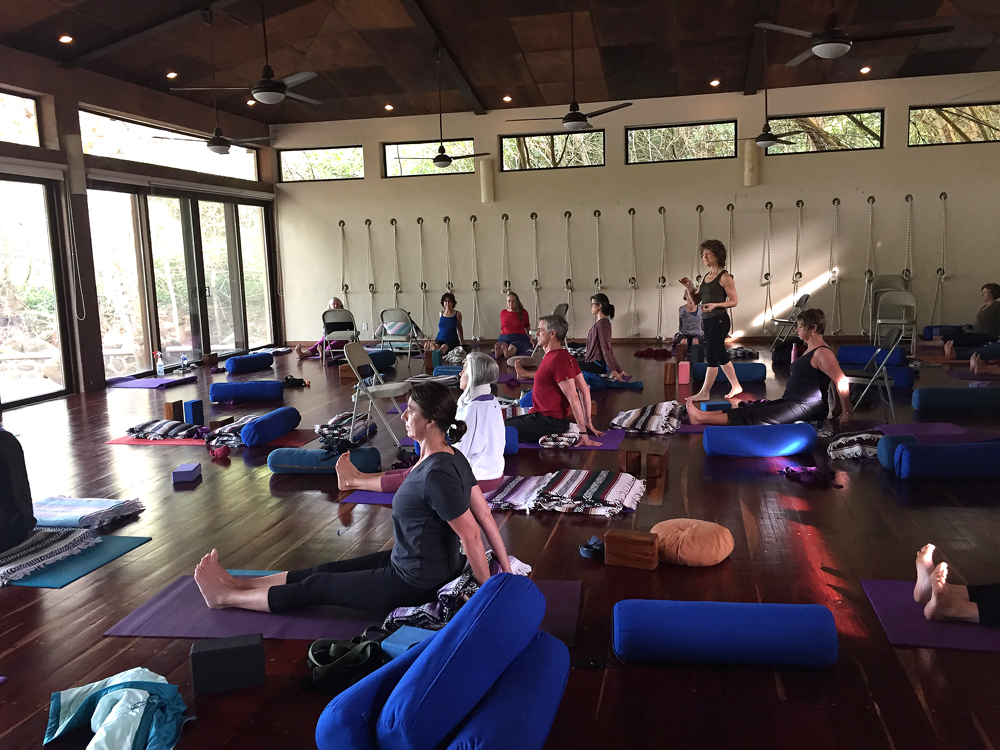 Join Us at the Mar de Jade, Mexico
Take Your Yoga Practice To The Next Level
January 2, 2022 - January 9, 2022
Begin your 2022 with a week long retreat at the spectacular yoga resort of Mar de Jade in Chacala, Mexico. Enjoy two yoga classes daily in their spacious studio with time between to relax on the beach, swim in the warm ocean water, go on special excursions including hikes, whale watching, ancient petroglyphs etc. Massages also available.
Workshop is open to students with minimum 1 year Iyengar yoga experience. Register early, this workshop will fill upCost is $575/person for yoga classes. $250 deposit payable to Maya Lev holds your place in this retreat. Accommodations and air travel are separate. Workshop is open to students with minimum one year Iyengar experience. Space is limited, early registration recommended.
More information will be added as when we get closer to the workshop.
Workshop Details

Passport & Covid Protocols
You must be vaccinated. The resort is doing as much as possible to keep the rooms and shared spaces safe. Here is more about their covid protocols. You must carry a valid passport and the passport must be valid for at least 6 months. No visa is required.
Costs

The essential expenses for the trip include air travel, shuttle costs and Mar de Jade (includes gratuities). The resort expense includes 3 delicious meals but not bar drinks and lodging. The resort arranges for some great activities including whale watching, horseback riding, shopping at nearby towns. You can sign up for them before arriving or once you arrive.
Deposit
You may pay Maya directly by check or through Paypal (includes 3% +.50 surcharge). Make checks directly to Maya Lev.
Currency Exchange

Credit cards are generally accepted. In Chacala, there are a few shops that may exchange dollars to pesos. If you travel to a larger town, there are banks for currency exchange. It is recommended that you bring at least $25.00 in peso to cover small expenses.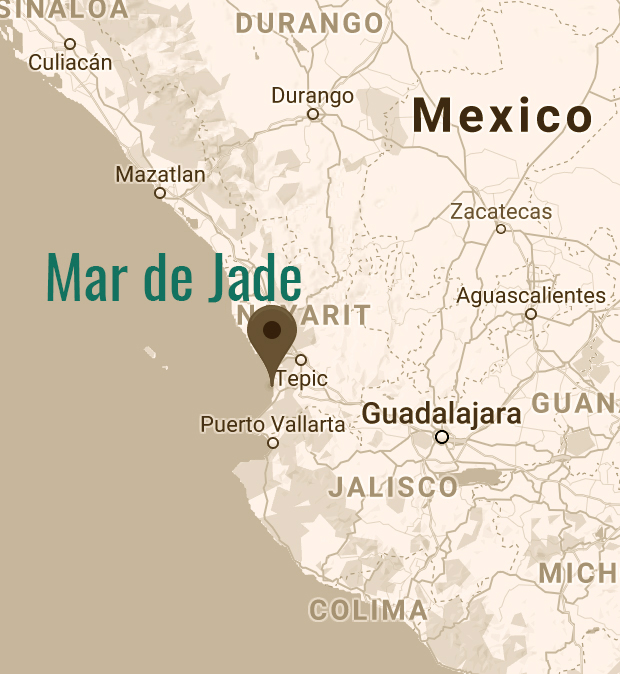 Transportation to the Mar de Jade
The closest major airport is Gustavo Diaz Ordaz International Airport, Puerto Vallarta, Jalisco. Airport code: PVR. All major US carriers (Alaska, American, United, Southwest, Frontier) as well as Mexican, Canadian and some European charter flights serve Puerto Vallarta. There are many daily non-stop and connecting flights from US, Canadian and Mexican major cities.
Mar de Jade will arrange transportation to/from the airport with a trusted company if you email the following information to taxi@mardejade.com
• Reservation name or number.
• Number of people traveling.
• Airline & flight number.
• Arrival date and time
• Departure date, time and connection city
But it is a little early to do this – we will send an email out a few months before the workshop reminding you to do this. It is highly recommended that you let Mar de Jade handle the shuttle to and from the resort. It much cheaper if you share the ride with others – with 8 passengers, the cost was about $25.00.
Cancellation Policy
Full refund less $50 for cancellations up to December 2, 2022. After December 2, a 50% refund if space can be filled. Please note, when cancelling you must cancel separately with Mar de Jade.
Mar de Jade Gallery