Upcoming Workshops for 2018
This year, to help you stay on the path of health and mental sanity, we have some wonderful workshops. Check this page regularly as we are adding more workshops.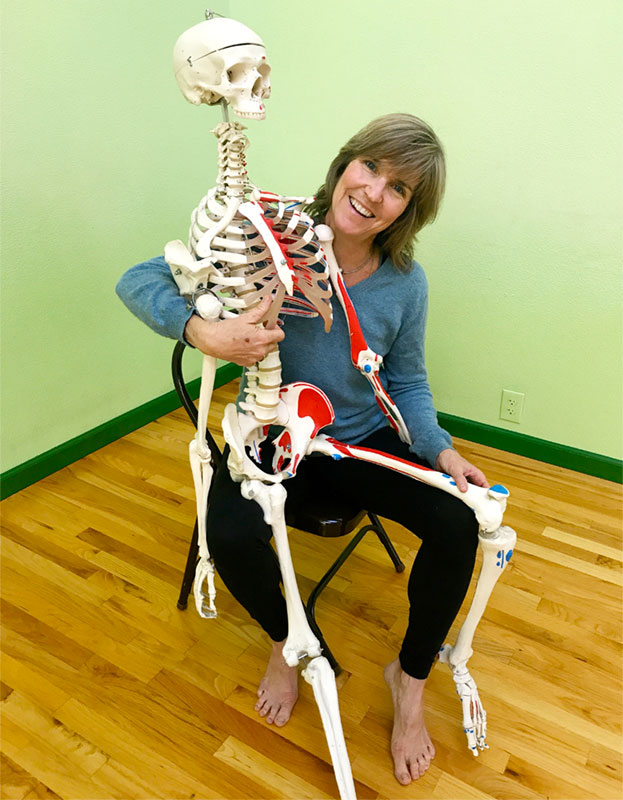 Stuck in the Middle – The Knee
A Movement Essentials Workshop
with Laurie Broderick-Burr
April 14, Sunday 1:00-4:00pm, $45.00
The knee lives in the "middle" of the lower leg kinetic chain – between the foot and pelvis. This relationship makes the knee vulnerable to trauma and overuse injuries. Join Laurie as she discusses and demonstrates ankle and hip mobility exercises coupled with stability strategies targeting the knee.
Laurie Broderick-Burr holds a Masters of Science in Kinesiology and has been teaching yoga for 30 years. A self-proclaimed body nerd, her passion and deep understanding of human movement is obvious in her teaching style, connecting functional movement, biomechanics, and anatomical awareness with creative playful approaches to asana and movement.
To register, please pay via check or Paypal (friends and family).
Send check to:
Laurie Broderick-Burr
380 Old Up Yonder Road
Santa Cruz, CA 95065

Or email Laurie directly to register, yogaburr@gmail.com