Upcoming Workshops for 2018
This year, to help you stay on the path of health and mental sanity, we have some wonderful workshops. Check this page regularly as we are adding more workshops.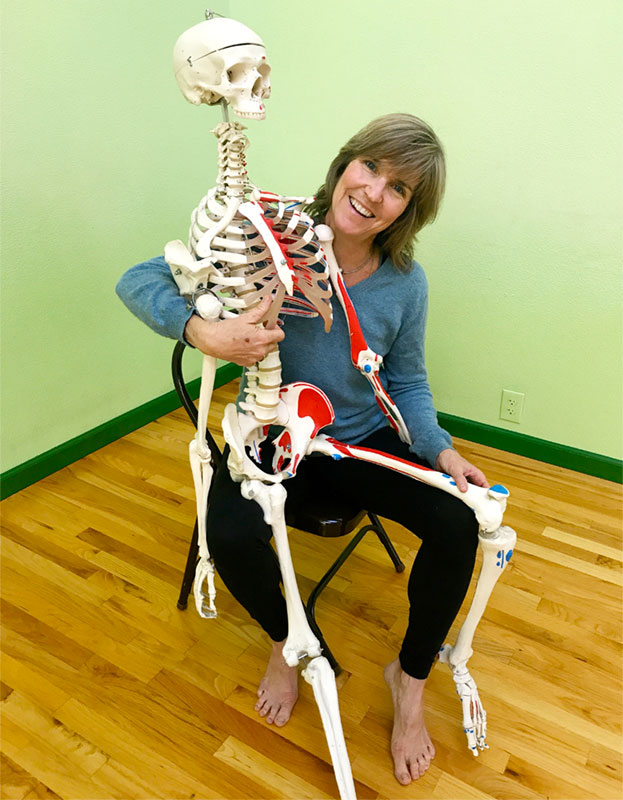 Hip Hip Hooray
A Movement Essentials Workshop
with Laurie Broderick-Burr
May 26, Sunday 12:30-3:30pm, $45.00
This is the third in the series of "Kinetic Chain" workshops I'm presenting over the course of the next year. In addition to exploring the basic anatomy of the hip joint, its potential for movement, the need for mobility and/or stability, we'll look at its relationship to the rest of the "stack of joints" by applying it to movement and yoga asana practice.
Laurie Broderick-Burr holds a Masters of Science in Kinesiology and has been teaching yoga for 30 years. A self-proclaimed body nerd, her passion and deep understanding of human movement is obvious in her teaching style, connecting functional movement, biomechanics, and anatomical awareness with creative playful approaches to asana and movement.
Email Laurie yogaburr@gmail.com to register for Hip Hip Hooray $45 preregistration and $60 same day if space is available. To join Laurie's mailing list, please go to www.mewithlauriebb.com.
Or send a check to:
Laurie Broderick-Burr
380 Old Up Yonder Road
Santa Cruz, CA 95065